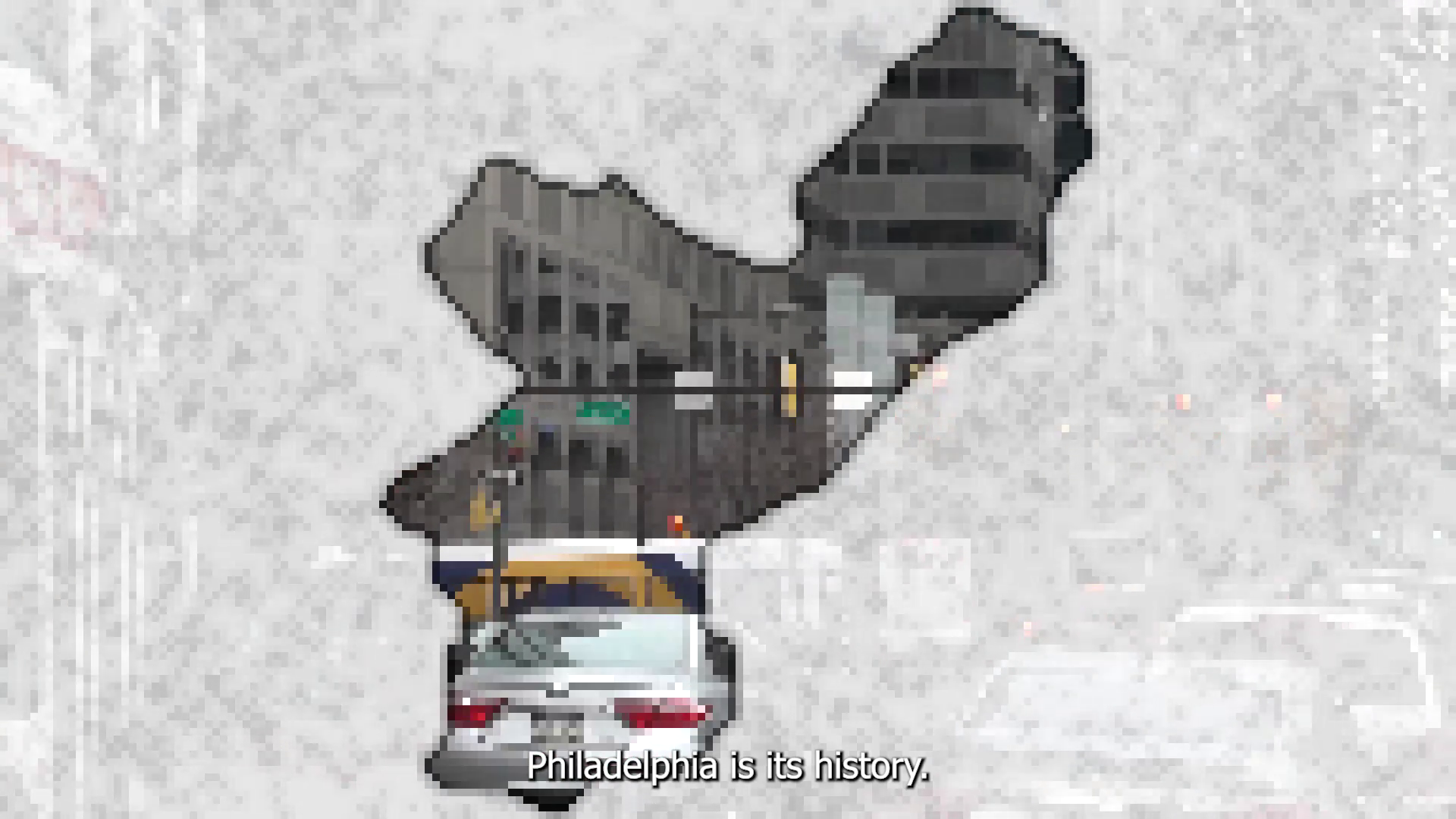 Fundamental Indeterminacy
Sim Hahahah
2022
08:38
Digital video

A short tour through time and space in the city of brotherly love.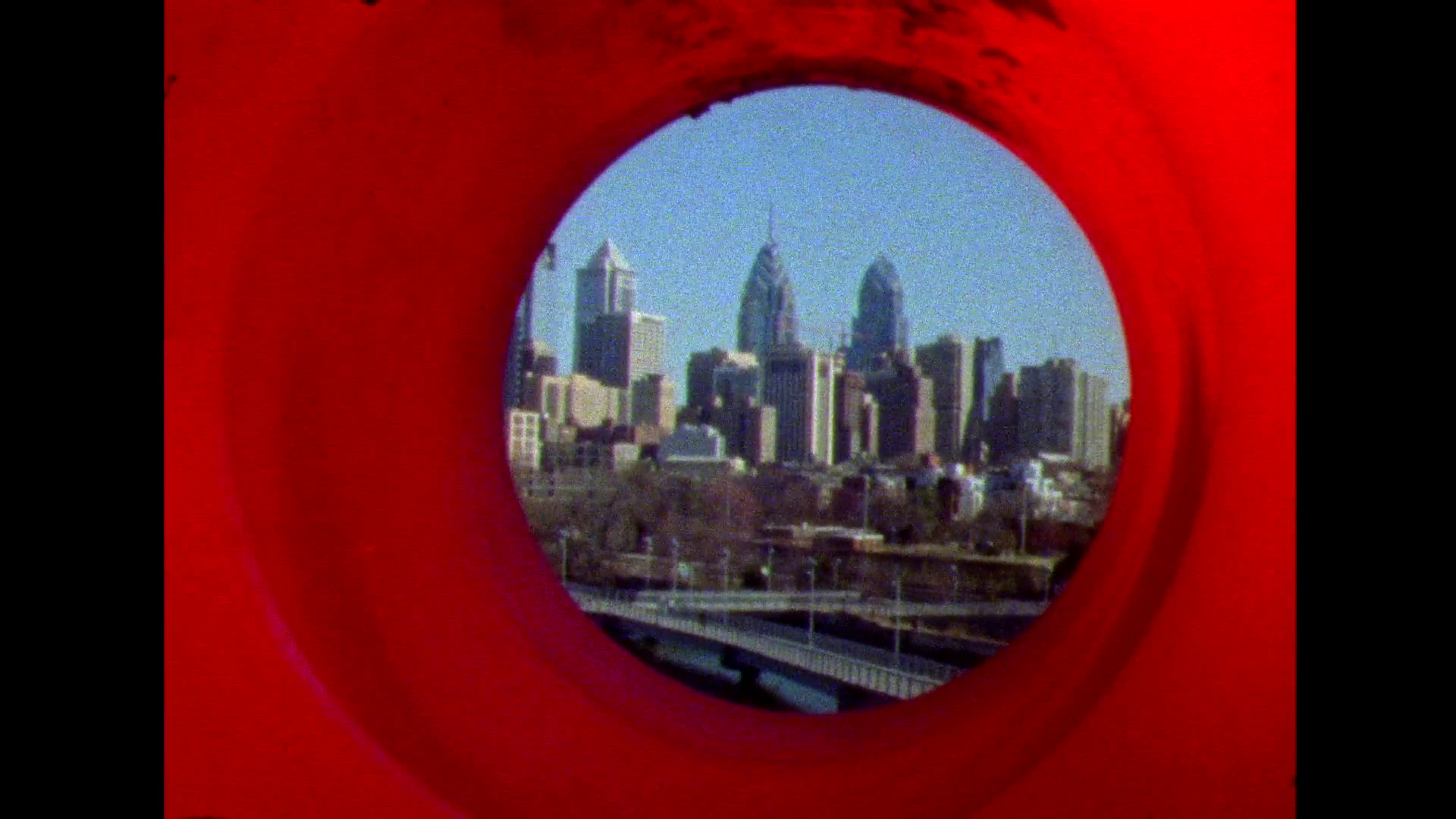 Pylon Genesis
Sam Dellert (with Shae Belenski & Brooke Shilling)
2021
05:25
8mm transferred to digital video

A creation myth told via traffic cone aesthetics.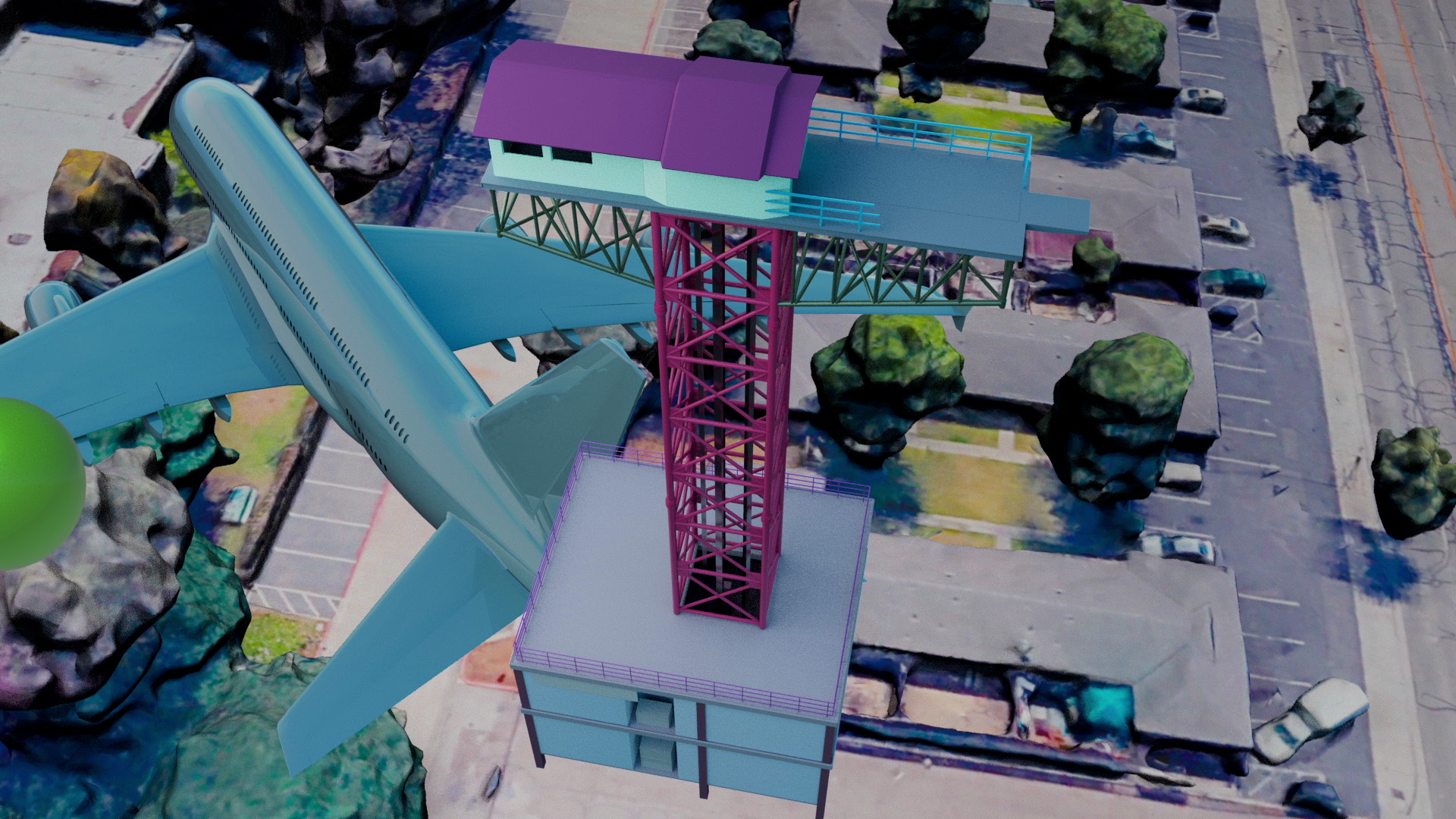 Good English Bad (American)
Guava Rhee
2022
5:00
Digital video

Through reconstructing the childhood experiences of exclusion, translation, and mis-translation, the artist explores queer desire and Korean diaspora.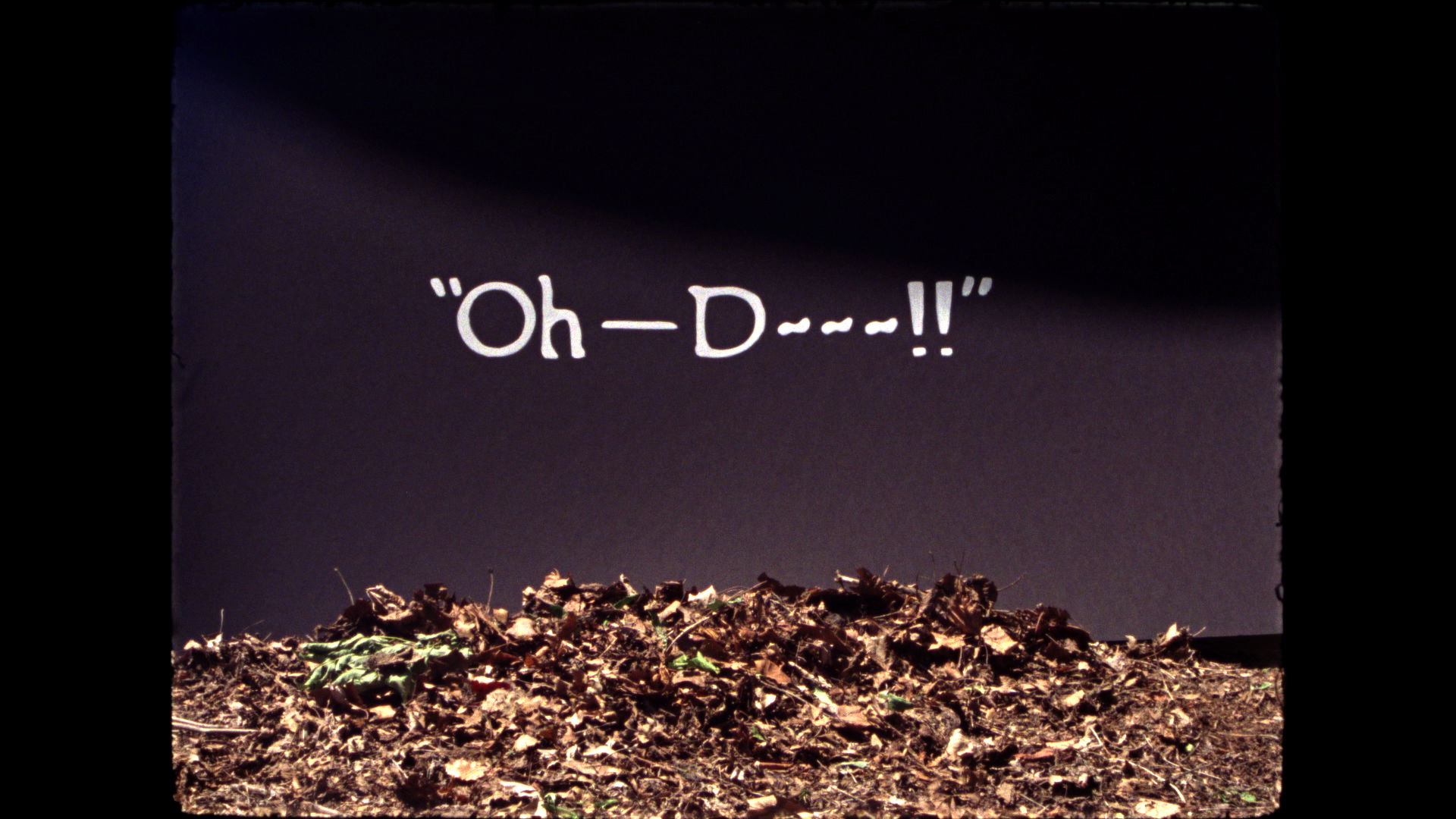 "Oh—D~~~!!" Title Card (Reel 2)
Zoe Chronis
2014
06:24
16mm transferred to digital video

This 16mm film reel depicts a hand-lettered card copied from the 1919 film Daddy Long Legs. A twist ending reveals the word's place in the world.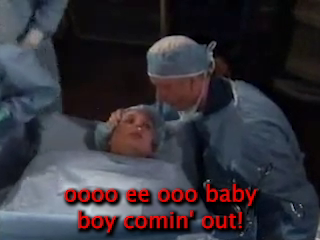 Getting Birth
Pam Price and George Shands
2022
6:44
Digital video

Pam Price and George Shands dub over a cesarean scene from General Hospital circa 1980s. Pam and George use surreal dialogue to interrogate the intersections of disability, birth, and daytime television.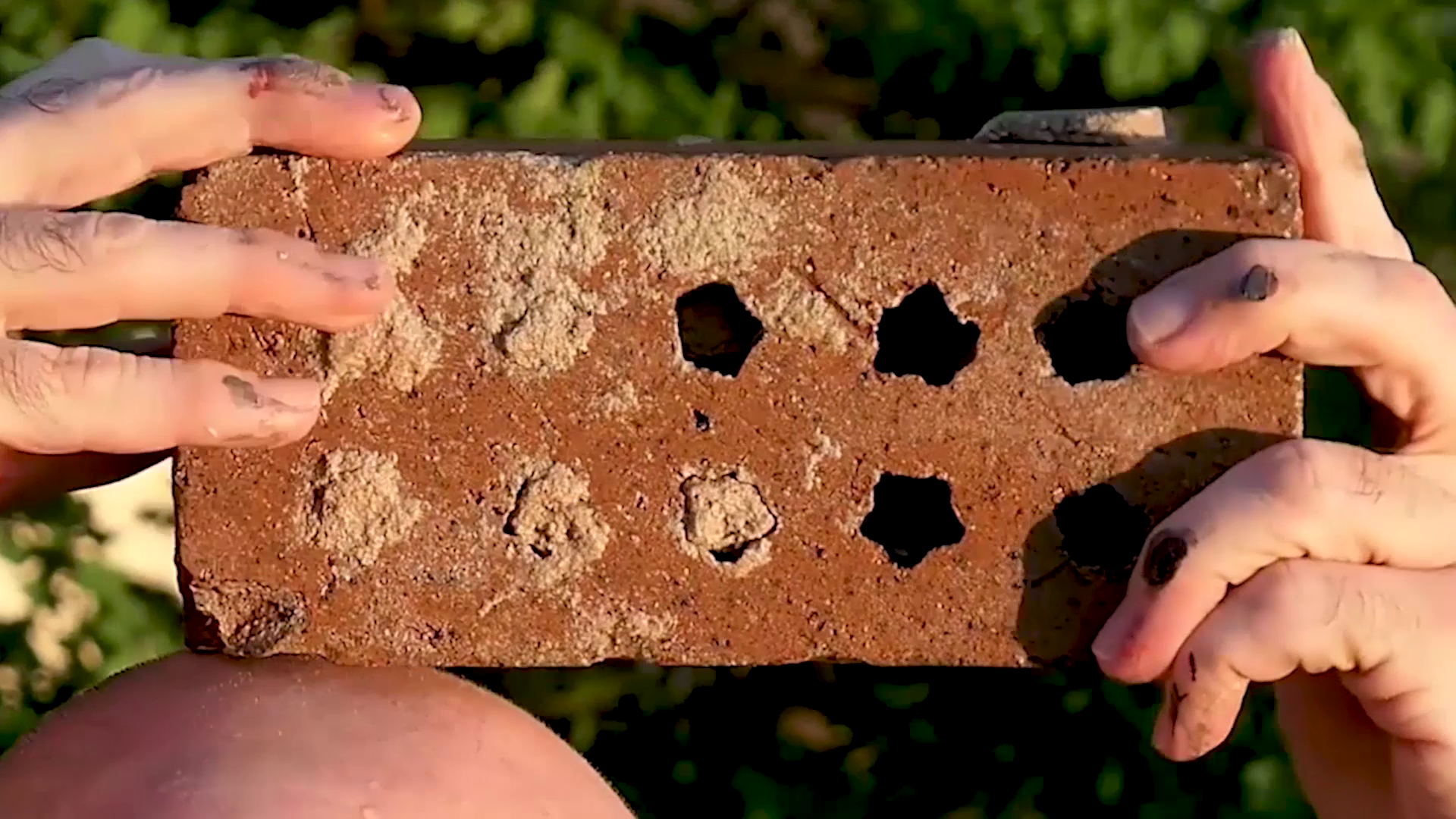 giroscopio
John Muse & Brendamaris Rodriguez
2021
08:38
Digital video

giroscopio is a short experimental film by two artists, one in Pennsylvania and one in Puerto Rico, each in pandemic lockdown, each disoriented. Objects seem to control them; their bodies are unbalanced, unwieldy, comical. The horizon spins; the ground falls away; and yet a strange wonder reigns. / giroscopio es un cortometraje experimental de dos artistas, uno en Pensilvania y otro en Puerto Rico, cada uno en confinamiento por la pandemia, cada uno desorientado. Los objetos parecen controlarlos; sus cuerpos son desequilibrados, difíciles de manejar, cómicos. El horizonte gira; el suelo se cae; y, sin embargo, reina una extraña maravilla.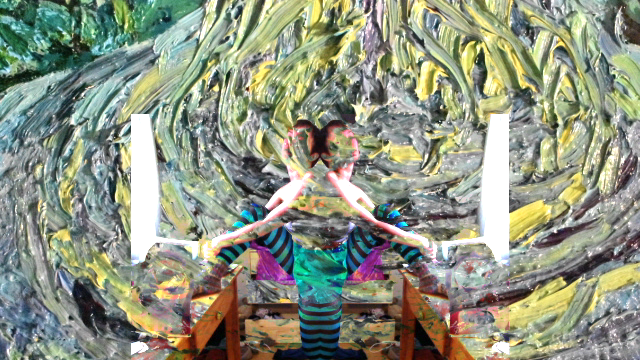 Liquid Life
Bambi Angel
2020
5:57 minutes
Music: Teva Suite by Holly Waxwing & Sunlight On Your Skin by Lil Peep
Includes interview excerpt of Genesis Breyer P-Orridge

Liquid Life is a meditation on the pain and joy of metamorphosis; hitting the glass ceiling within oneself and breaking through. Ice cracking, melting permafrost. The jubilant unfolding and unfurling that comes from choosing love and mutability.